Good news for all members of the RFBenchmark community! The latest version of the RFBenchmark Lite application has just been released in the Google Play store.
The application has been rebuilt to simplify the user interface and introduce a new way of visualising the data displayed on the map. We hope that these changes will be appreciated by the users from our community! We are currently working on updating the other applications to adjust the user interface to the new way of data visualisation.
We use all research to create a ranking of operators that presents the current situation on the telecom market in Poland. The data is also visualised on an interactive map on our website in order to compare the quality of network and service coverage of operators.

If you have ever wondered which mobile operator provides the highest level of mobile Internet services in your area, this new app will be a treasure trove of knowledge. Our solution will not only allow you to look at the actual mobile network results and compare them with the information available in the marketing offer, but also includes many other functions.

First of all, application users have access to current signal levels and can perform an Internet quality test in a given location. All elements are properly visualised, which helps acquire information quickly and accurately (e.g. signal levels and measurement results in hexagonal areas on the map).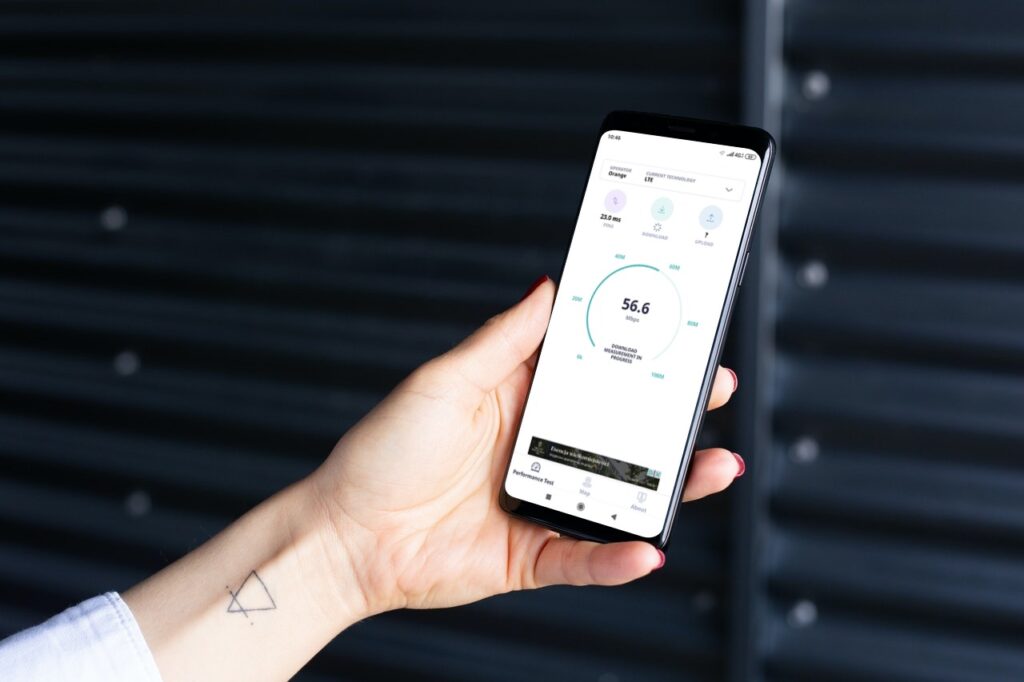 RFBenchmark Lite allows you to measure the most important indicators for 2G, 3G, 4G, 5G, and WiFi technologies and is available for free on Android devices.
Download our application today and build an active community with us that has a real impact on creating a transparent mobile Internet services market in Poland!