Velcom has been honored by RFBENCHMARK
On November 6th-7th, we hosted representatives of the Belarusian mobile telephony provider Velcom. The main reason of the visit was the ceremonial giving of the statuette and certificate signed by RFBenchmark.
According to the RFBenchmark mobile application measurements, Velcom has provided the highest quality end-to-end 3G technology services in Belarus in 2017.
Also during the two-day meeting, trainings with specialists from Notel and InfoVista were provided.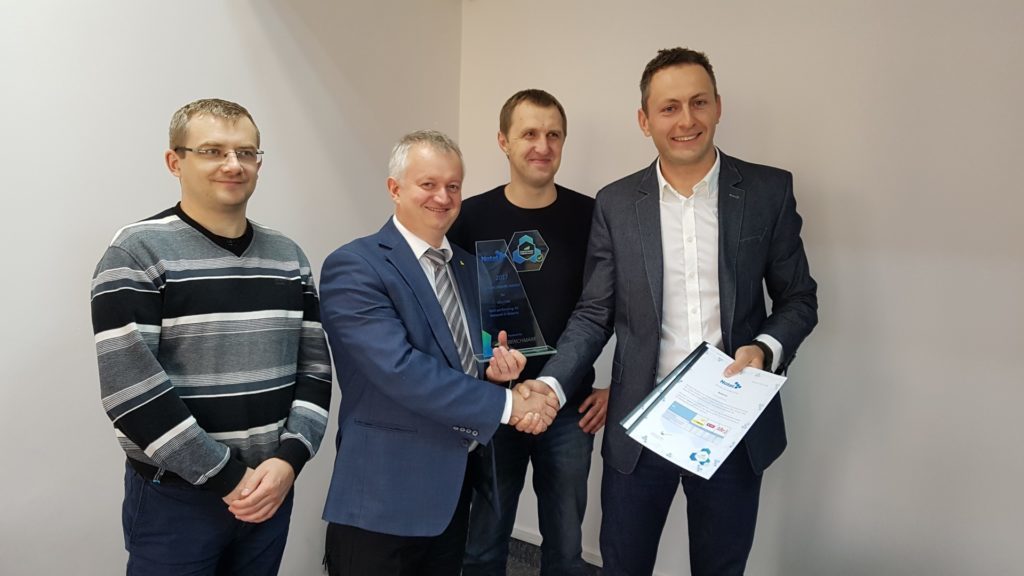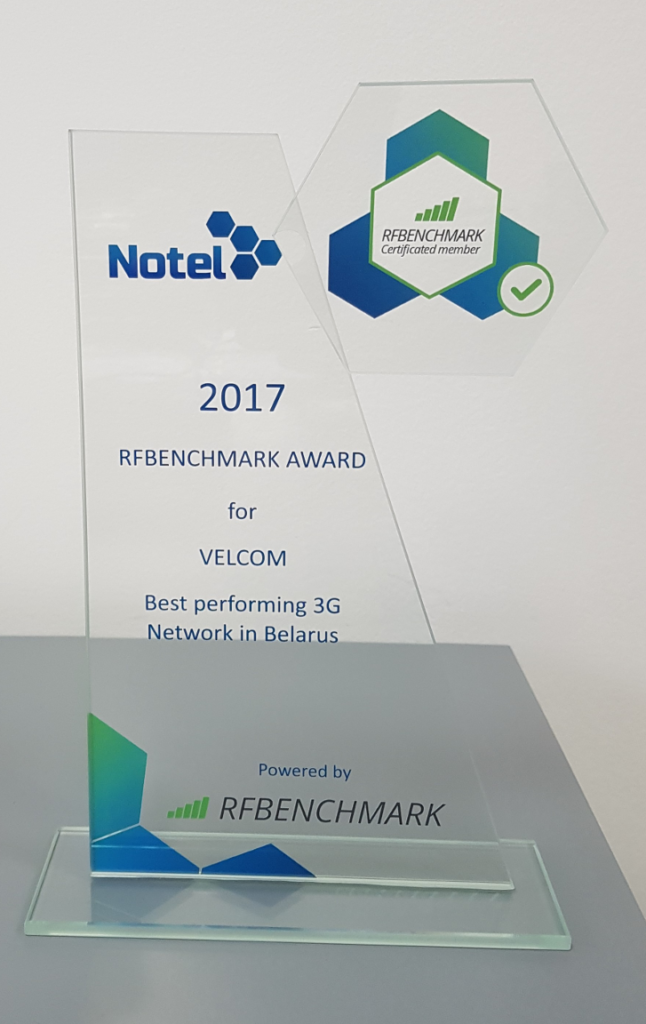 About Velcom
velcom renders mobile telecommunication services under velcom and PRIVET trademarks as well as fixed broadband internet access based on its own fiber-optic network. velcom brand name derives from two words: velocity and communications.
The Company started its commercial operations rendering mobile services and goods on April 16, 1999. Thus, this day became velcom's date of birth. Since 2007 unitary enterprise velcom is a member of Telekom Austria Group (TAG, before June 2010 – mobilkom austria group), one of the most successful telecommunication holdings in the Central and Eastern Europe, which currently consists of eight fixed and mobile communications providers. Acquisition of velcom by an Austrian holding (70% in November 2007, 30% in October 2010) opened a new chapter in the company history.